Reportages/vidéos: https://youtu.be/vgRb_hxQ5M8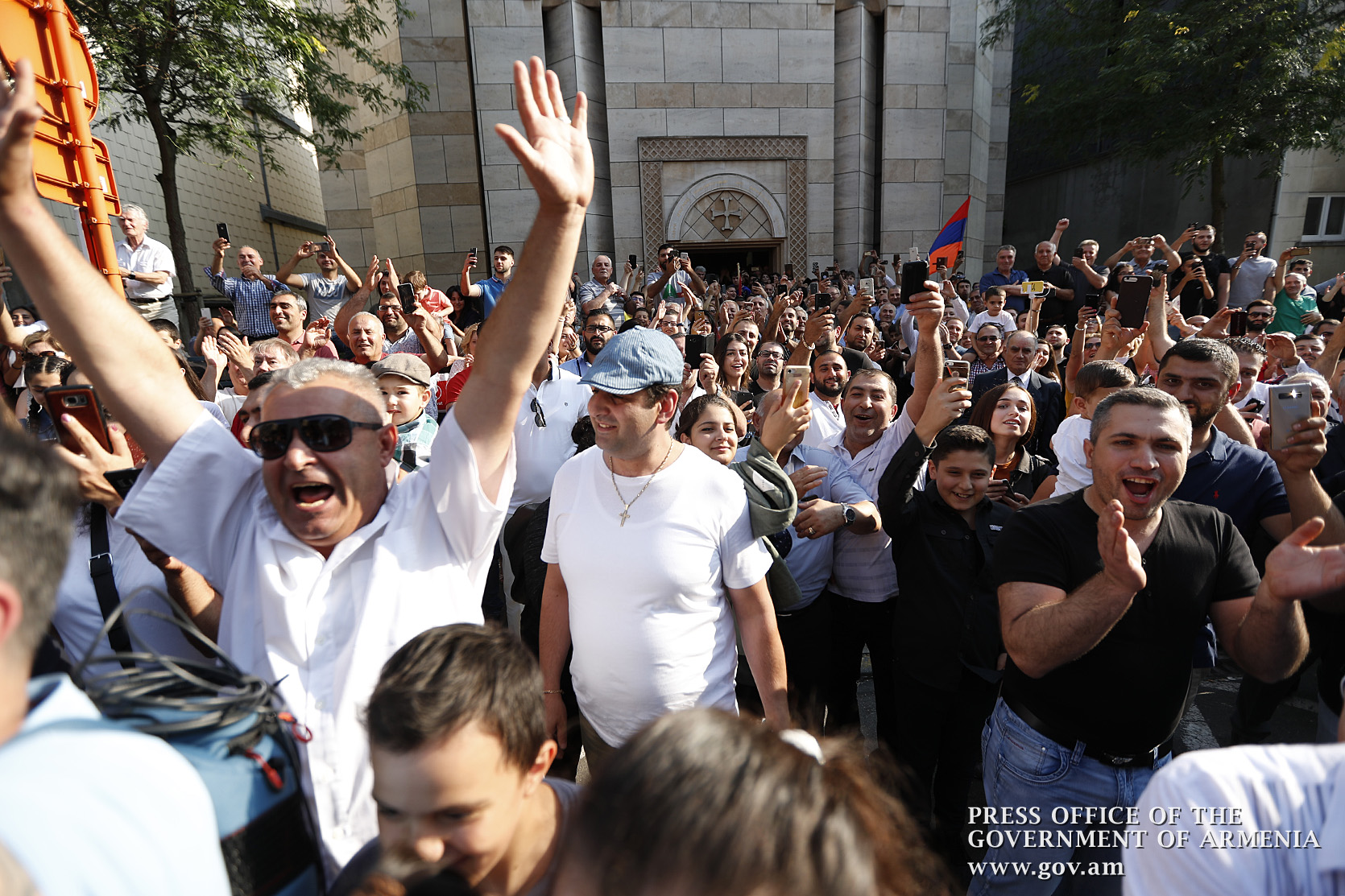 https://news.am/arm/videos/16436.html
http://yerkirmedia.am/social/pashinyan-belgia-hay/
Pashinyan to Armenian migrants: "It's time to repatriate and prosper at home"
Mediamax – 13/07/18. Armenian Prime Minister Nikol Pashinyan met with the representatives of Armenian community in Belgium during his working visit to Brussels. During the meeting, Pashinyan noted that "it is time for us to shoulder the responsibility for consolidating Armenia's victories and establishing prosperity and happiness in our homeland".
"The unconditional and immediate capitulation of the old regime to the victory of the people happened because Armenians are more united than ever. We need to continue using that unity as the key factor for victories of Armenia and Artsakh," said Pashinyan.
According to him, "it is time for us to stand together and live together in the Republic of Armenia".
"I call you to speak about returning to Armenia every day, at every dinner with your family. Whether you will repatriate in a month or a year, or five or fifteen years, you children need to hear every day that you goal is to go back to Armenia, live there and make Armenia strong and prosperous," urged Pashinyan.