https://www.mfa.am/en/ - 04/12/2018
Զոհրաբ Մնացականյանը հանդիպեց Բելգիայի փոխվարչապետ, արտաքին գործերի նախարարի հետ
On December 4th, during his working visit to Brussels, acting Foreign Minister Zohrab Mnatsakanyan met with Didier Reynders, the Deputy Prime Minister and Minister of Foreign Affairs and European Affairs of Belgium.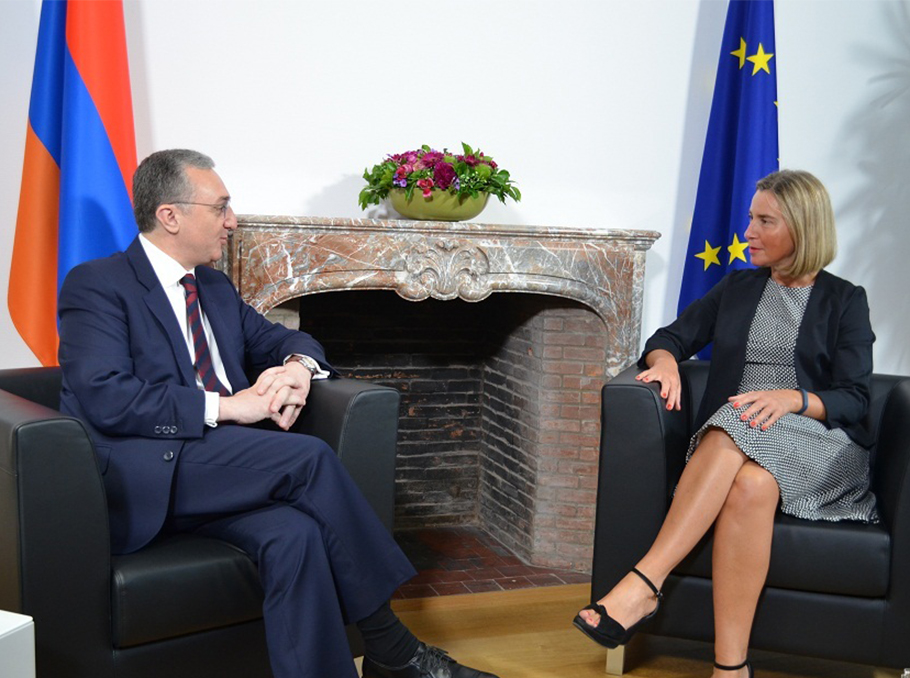 On 21 June 2018 the European Union and Armenia held the first meeting of the Partnership Council under the EU-Armenia Comprehensive and Enhanced Partnership Agreement (CEPA), which was signed on 24 November 2017 and entered into provisional application on 1 June 2018.
The Council is the highest body established under the CEPA to supervise the implementation of the Agreement and to discuss issues of mutual interest. Armenia and the EU expressed their willingness to expand and deepen cooperation within the framework of this new legal basis, the Eastern Partnership and the reviewed European Neighbourhood Policy. The Partnership Council welcomed the peaceful nature of the recent protests in Armenia, which led to a democratic change of government in accordance with the Constitutional framework.
Dimanche 3 juin 2018, Manneken-Pis, le célèbre ketje de Bruxelles, a porté le costume traditionnel arménien à l'occasion des festivités du 100e anniversaire de la première République d'Arménie. (Crédit photos: CAB / A-M M)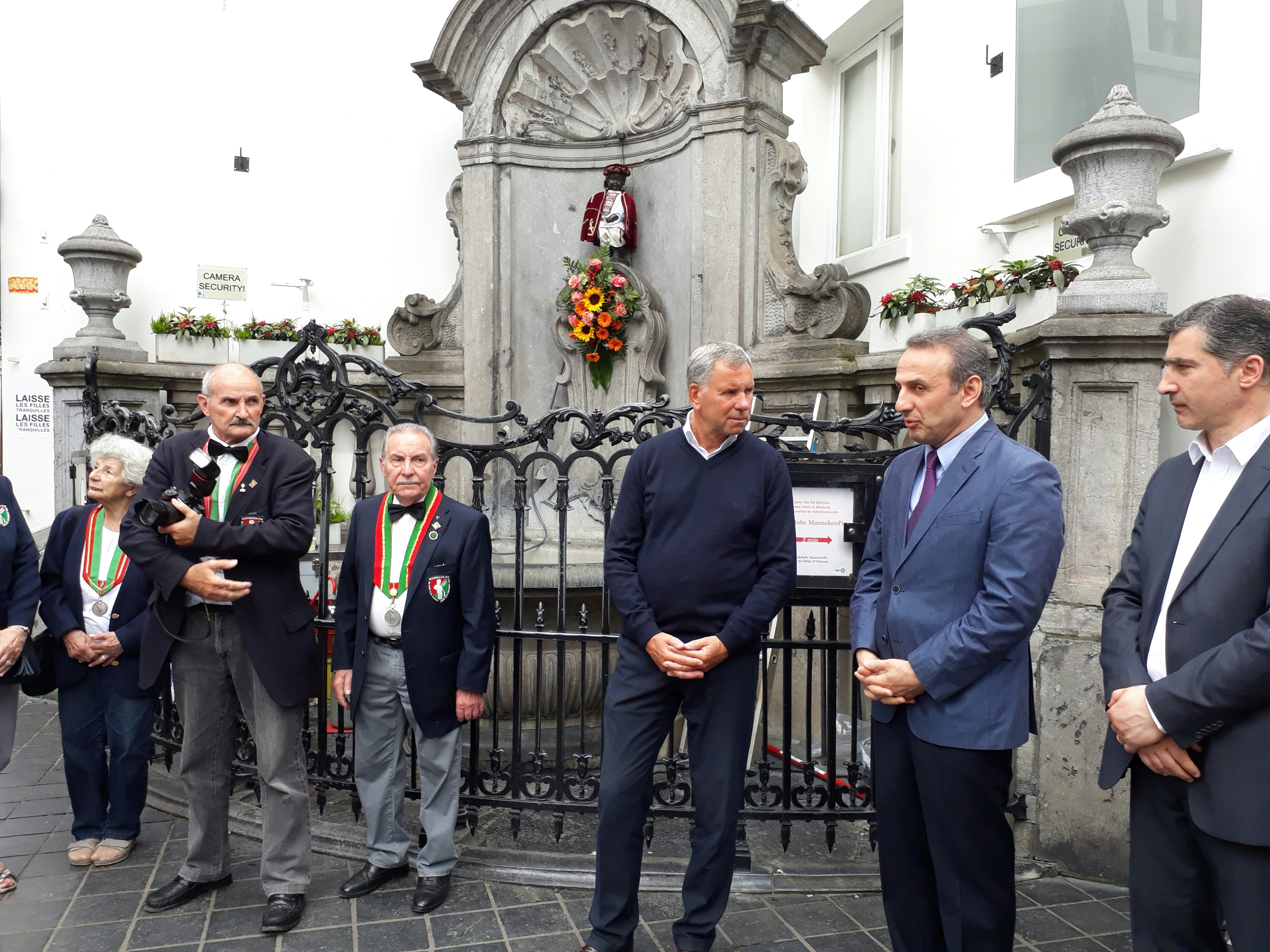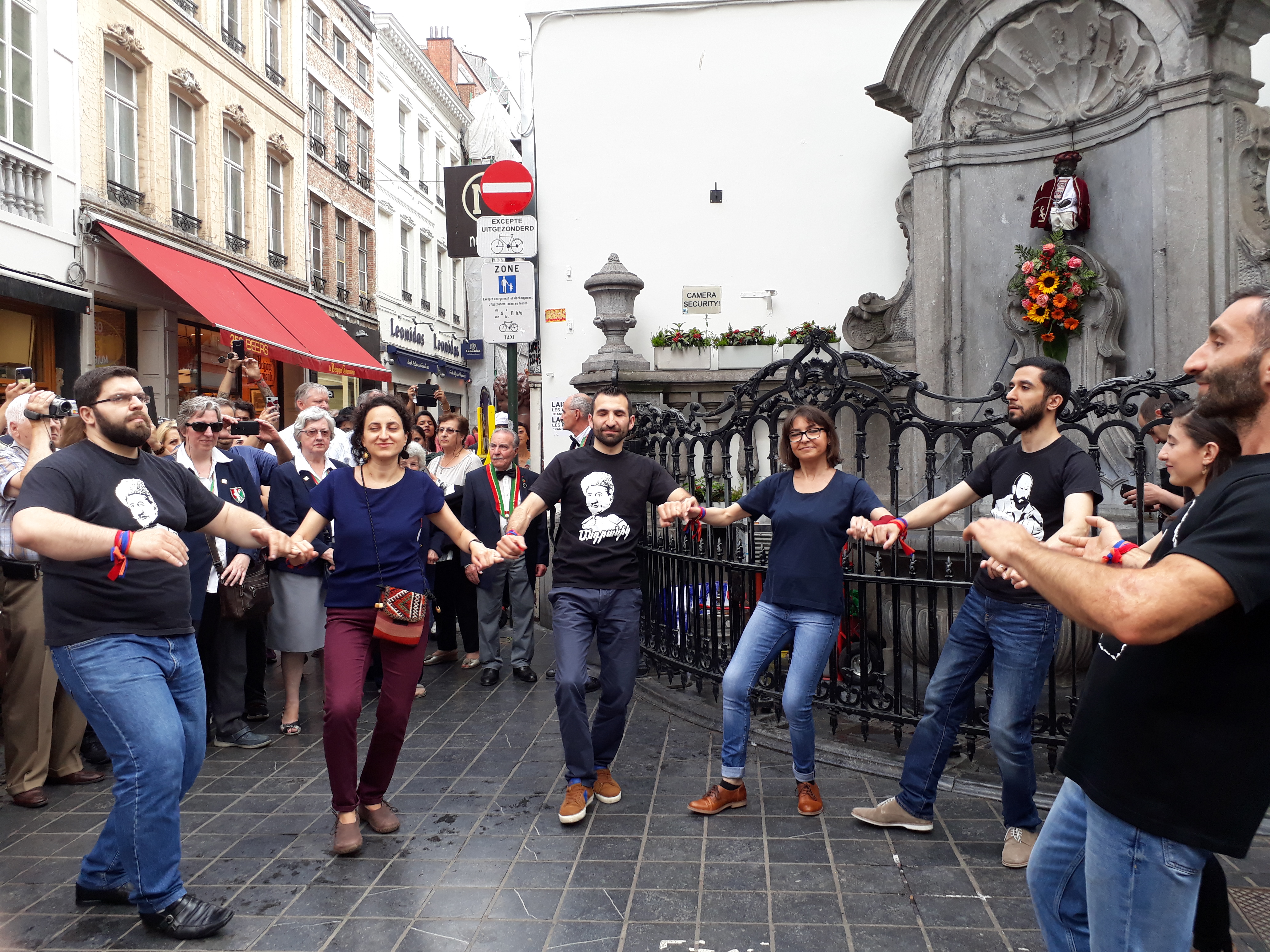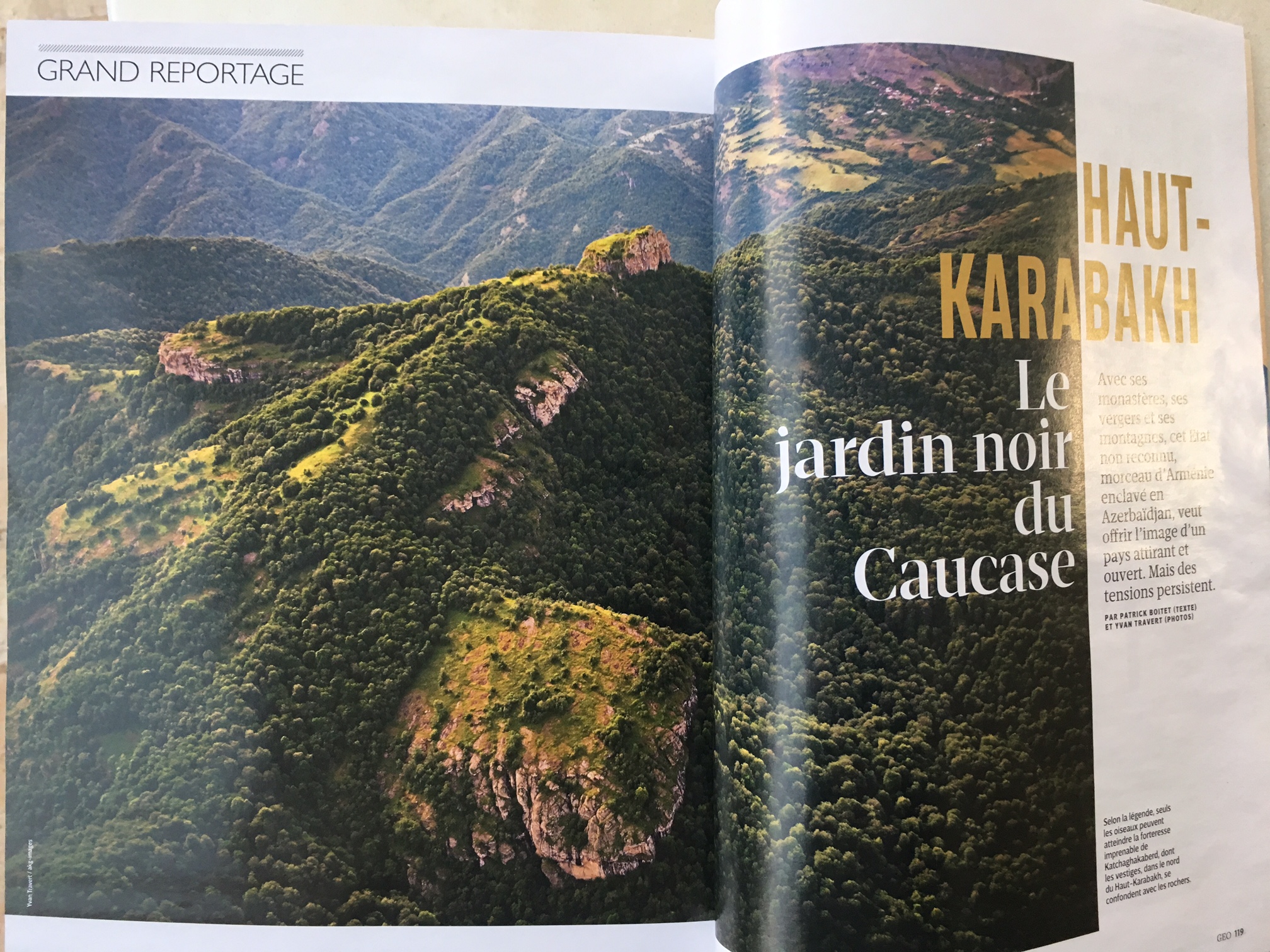 "Haut-Karabakh, le jardin noir du Caucase", un reportage de 16 pages de Patrick Boitet (texte) et Yvan Travert (photos).
A découvrir dans le magazine GEO de décembre 2018 (n° 478, La Louisiane).
https://www.geo.fr/voyage/azerbaidjan-letat-non-reconnu-du-haut-karabakh-en-trois-questions-193547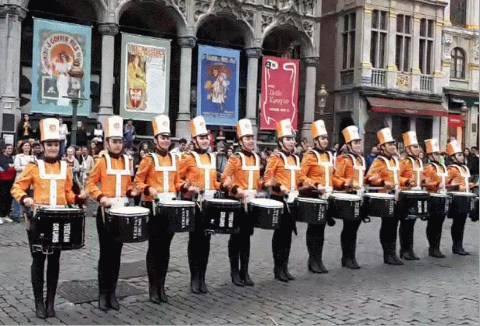 En tournée en Europe, à l'occasion du centenaire de la première République d'Arménie, "Les tambours d'Erevan"(Yerevan drums) sont passés par la Grand Place de Bruxelles le 1er juin.
Vidéo: https://youtu.be/4sMC-3HxhEU
Asbarez.com – 23/11
YEREVAN (Azatutyun.am) The government is considering closing Armenia's Diaspora Ministry or downgrading its status, Diaspora Minister Mkhitar Hayrapetyan said on Thursday. The ministry was set up in 2008 by then President Serzh Sarkisian. It is tasked with maintaining and strengthening the country's cultural, educational and other ties with the worldwide Armenian Diaspora.