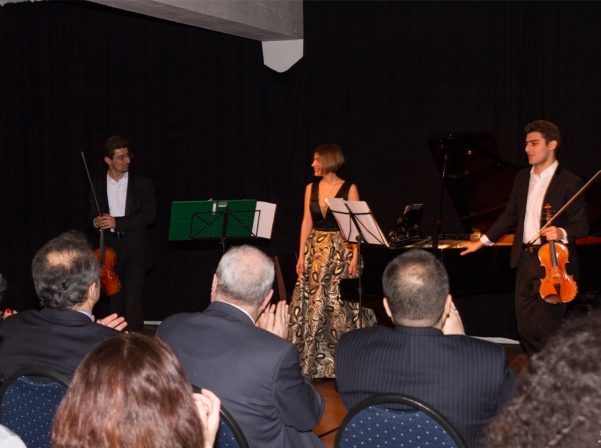 Mediamax – 31/01
Karapetyan Brothers project held a concert at Armenian Center Hay Doun, dedicated to the 25th anniversary of formation of the Armenian Armed Forces.
Armenian MFA remarked that the event was realized under the auspices of Permanent Mission of Armenia in NATO and Embassy of Armenia to Belgium, in cooperation with Hayasa Armenian Student Association of Belgium and Armenian Center Hay Doun.
Armenia's Ambassador to Belgium Tatul Margaryan noted that "while Armenian Army confidently defends our borders, diplomatic, lobbying and community structures should put efforts in protecting the rights of Armenia and the Armenians on different international platforms and consistently responding to all aggressive aspirations".
The event was attended by Permanent Representative of the Republic of Armenia to NATO Armen Yedigarian.
Photo: Press service of Armenian Foreign Ministry