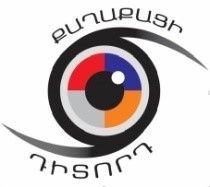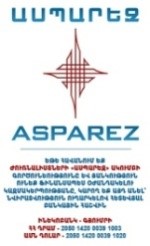 Press release Citizen Observer: Contribute towards promoting free, fair, and transparent elections in Armenia! Citizen Observer Initiative, a coalition of non-governmental organizations including Transparency International Anticorruption Center, Europe in Law Association, and Asparez Journalists Club; is reaching out to all Diaspora communities worldwide seeking volunteers to serve as election observers.
In April 2017, Armenia will hold its Parliamentary elections. This will be the first elections after the 2015 constitutional referendum which approved reforms for Armenia to become a parliamentary republic. Volunteer Diasporas will join 1500 existing trained observers.
The process will provide a platform to ensure elections are carried out in compliance with national legislation and international democratic standards. And to raise awareness among Armenian and international audiences regarding irregularities and violations in the electoral process.
Anyone can become an observer despite his/her citizenship, or nationality. A presentation with a short question and answer session was held in Yerevan on 06 February 2017.
The event was recorded by CivilNet and can be watch at https://www.youtube.com/watch?v=qUEdwptWs_U
Interested volunteers need to fill out the online registration form by March 10, 2017 at: http://citizenobserver.am/observers/registration
Observer Requirements:
• Must be over the age of 18.
• Knowledge of Armenian is encouraged but not obligatory.
• Complete a free online video-training session (early March 2017)
• Be prepared to stay in Armenia for a minimum of 1 week (arriving at least 3 days prior to election date & remain at least 2 days after elections have taken place)
• Attend an orientation session by the Citizen Observer Initiative
• Remain politically impartial and refrain from bias demonstrations towards any party
• Comply with the instructions given by the trainers and coordination center
• Report for observation duty at designated precinct starting early in the morning
• Remain at designated precinct all day until all votes have been counted and certified
• Document, video tape, and report electoral violations and participate in the complaints process
Observers will be provided with full legal and security protection by the Citizen Observer Initiative.
Food and transport to designated precincts will be provided, however travel and accommodation costs in Armenia during the week of observation will need to be covered by each individual.
For further inquiries, please contact the Citizen Observer Initiative at Cette adresse e-mail est protégée contre les robots spammeurs. Vous devez activer le JavaScript pour la visualiser. or for regular updates visit our Facebook page https://www.facebook.com/CitizenObserver/?fref=ts
The observation of the elections will be conducted within the framework of the project "Public Oversight over Parliamentary Elections 2017" funded by the European Union and co-funded by the National Endowment for Democracy.