Panorama.am - 02/04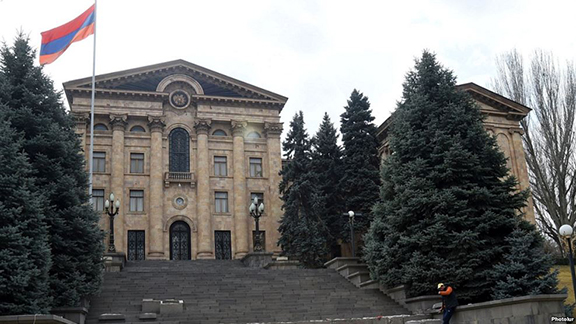 Armenia launched elections to the National Assembly (parliament) of the Republic on Sunday which are the first nationwide elections after the 2015 constitutional amendments that switched over to a parliamentary form of government with the National Assembly to control the executive branch, elect the president and oversight the budget, among other things.
2,009 polling stations opened at 08:00 local time across Armenia in 14 electoral districts with four of them constituted in capital Yerevan and 9 - in Armenian provinces. The voting will last until 20:00 (local time).
Police of Armenia reported as of April 1, 2017, the Register of Electors contained 2.564.195 people eligible to cast ballot on April 2 elections under the proportional, party list system, envisaging also a right to give a preference vote to any of candidates of the same party in a district list.
In total 9 political forces, including 4 blocs and 5 parties, are running for seats in the parliament, consisting of at least 101 seats.
The ruling Republic Party of Armenia (RPA), the Armenian Revolutionary Federation (ARF-Dashnaktsutyun), the Armenian Renaissance party, the Armenian Communist party and the Party of Free Liberals along with "Tsarukyan", "Yelq" (Exit), "Armenian National Congress – HZhK", "Ohanyan-Raffi-Oskanian" (ORO) political blocs are running in the elections.
Armenia's Central Elections Commission (CEC) has registered 49 local organizations with 28, 021 observers to monitor the elections. Among international organizations registered to observe the elections are mission deployed by the OSCE/ODIHR, parliamentarians and staff from the OSCE Parliamentary Assembly, Parliamentary Assembly of Council of Europe (PACE), Commonwealth of Independent States (CIS), CIS Parliamentary Assembly, the European Parliament.
CEC has accredited some 1,244 representatives from 89 local and 31 foreign media outlets to cover the elections.