Armenia News - NEWS.am - 13/07/2018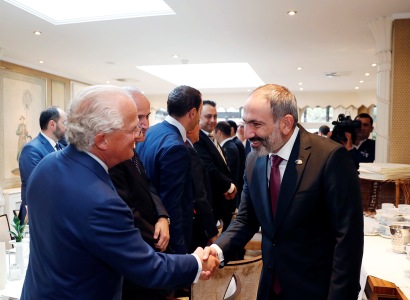 During his visit to the Kingdom of Belgium, Prime Minister Nikol Pashinyan had working lunch with Belgian-Armenian businessmen engaged in diamond-cutting and other industries.
In attendance was the President of the Armenian-Belgian Chamber of Commerce.
The Prime Minister briefed them on the Government's economic priorities, dwelt on the fight against corruption and, in general, those steps aimed at improving the business environment that the Executive is going to implement in the near future, as well as the EAEU-enabled opportunities.
Mindful of ensuring continued development of Armenian-Belgian business ties, Nikol Pashinyan said his government eager to increase bilateral trade turnover, implement joint investment projects and, in this regard, stands ready to take steps to attract Belgian capital into Armenia's economy.