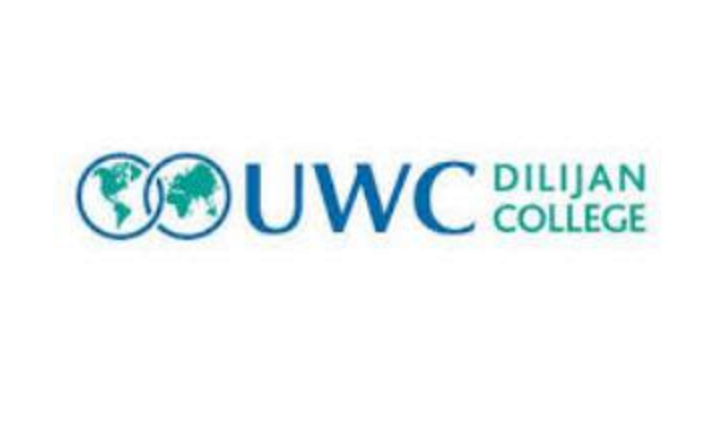 Short terms educational programs will take place once again on the campus of the international boarding school UWC Dilijan from June to August.
The bright new summer season will include four programs for children and teens aged 9–16 years from around the world.
The international boarding school campus of UWC Dilijan will again stage its non-standard summer vacation programs JUST DILIJAN IT!, which are specially developed for both children and their parents. The detailed programs combine modern trends in education: 'edutainment' format – learning through games, project activities, and involvement from talented professionals who will share their experience and act as mentors. Thanks to this approach, all participants will discover new horizons for progress, gain new experience in teamwork, develop existing skills, and learn how to interact with different cultures and traditions.
"Most summer camps have a specialization or a general program aimed at socialization. We aimed to create a unique format for summer programs for children, and now for families, where recreation is combined with an exciting educational program, sports activities and, of course, immersion in our unique Armenian culture and history," says Andrey Khodzhikyan, Deputy President of the Scholae Mundi Armenia Foundation, the organizer of JUST DILIJAN IT!.
Over two months, the campus will host four two-week sessions for children and teens from 9–16 years old, with two sessions held in Russian and two in English. In each session, the participants will choose one of five thematic areas so they can work closely with experts and prepare projects – Performing Arts, Visual Arts, Leadership, Nature & Technology, Healthy Lifestyle & Sports.
Also for the first time in 2018, JUST DILIJAN IT! will include family programs for children from 6–9 years together with their parents. In an informal atmosphere, participants will attend interactive masterclasses on history, ethnography, architecture and even mathematics, and at the end of the program, they will take part in unusual theatrical performances.
"We want our children and parents to go beyond the usual limits and limitations and, together with our experts and counselors, try to experience a new role, so that they can spark a passion for studying the world around them," states Andrey Khodzhikyan. One of the most important components of the JUST DILIJAN IT! program is the immersion of participants in the fascinating culture and history of Armenia. In each program, participants will be offered tailored excursions and hikes, developed by professional guides, as well as classes in Armenian, fun learning of culinary traditions, dance and music.
The UWC Dilijan space meets the most demanding requirements for safety and comfort. The territory is completely secure and closed to strangers and is under 24-hour private protection. It also has its own medical center, where a doctor and nurses are constantly present. The school has a modern infrastructure with comfortable residences for participants, classrooms, scientific laboratories and art workshops, a FIFA-compliant football field, an Olympic sized swimming pool, tennis and basketball courts, a fitness center, and the UWC Dilijan 'Black Box' concert complex.
The college building was the first in Armenia certified according to the green construction standards of BREEAM. The "School of the Future', as many call UWC Dilijan, was the winner of the world competition of development projects FIABCI World Prix d'Excellence Awards in 2016.
International summer education programmes in Dilijan started for the first time in 2013. In 2016, the project received a new name and new content, and in the last two seasons there was participation from more than 500 children from the USA, Germany, France, Belgium, the United Arab Emirates, Russia, Armenia, Artsakh, Belarus, Poland, Latvia, Bulgaria, Ukraine, Kazakhstan, Italy, Spain, Cyprus, Switzerland, and the United Kingdom.
JUST DILIJAN IT! summer programmes are organized by the Scholae Mundi Armenia Foundation.
About the Scholae Mundi Armenia Foundation
Scholae Mundi Armenia Foundation is one of the three Charity Foundations (Scholae Mundi Armenia, Scholae Mundi Russia and Scholae Mundi UK) that compound the Scholae Mundi Platform established by social entrepreneurs and philanthropists Ruben Vardanyan and Veronika Zonabend. The mission of Scholae Mundi Armenia Foundation is to diversify the educational scene in Armenia by supporting socially-oriented innovative projects and initiatives in the areas of education, arts and culture, to promote Armenia internationally and to strengthen the positive impact on the communities locally in Armenia and globally. Scholae Mundi Platform promotes, on a non-for profit basis, the most advanced educational practices for the public benefit, while catalysing wider social change, it supports education of students at UWC Dilijan College and other educational establishments by providing funds for capital development and scholarships.
Contact: Veronika Gevorgyan Mob: +374 94 33-29-11 Cette adresse e-mail est protégée contre les robots spammeurs. Vous devez activer le JavaScript pour la visualiser.